Features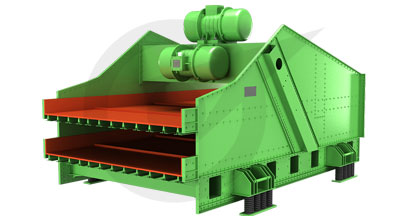 The following are the features of Linear Motion Screens:
Individually Replaceable Cross Members
Instead of the old type of fabricated screen decks, all STARTRACE screens now incorporate a unique bolted deck arrangement. This means that when wear occurs and deck replacement becomes necessary, only the worn sections are replaced. This is far easier than stripping the entire screen and handling large, heavy fabricated frames. When polyurethane panels are to be fitted to screens up to and including 1 200 mm in width, the panels are located directly into the individually replaceable cross members. The panel and cross member, by direct impingement of the material being screened, is prevented. On larger screens, the cross members can be rubber lined for protection.


Angle Runner System for polyurethane Modular Units
One of the most common complaints with conventional frames for polyurethane panels is the premature wear of the pinholes in the deck, with resultant loosening of the panels. On screens over 1200 mm in width, easily replaceable angle runners are provided to secure the polyurethane panels. With wear, only those runners affected need be replaced, thus reducing costs and downtime.


Flat Bar Runner System for Woven Wire Decks
As in the angle runner system for polyurethane decks, the flat bar stringers are bolted to the cross members, resulting in an easy to maintain deck arrangement.


Automatic Alignment of Tensioning Bolts for side Tensioned woven wire Decks
The illustration show clearly the simplicity of this device. The swivel half cups automatically align the tensing bolts to the exact angle to accommodate various wire thicknesses.


Built-in, Lined Feed Boxes and Discharge Lips
The simplicity of the design of these built in items ensures that feed boxes and discharge lips cannot come loose.


Stress Relieving
The entire welded fabrication is stress relieved to ensure that all residual welding stresses are removed.


Screening Surface
The screens can be fitted with a variety of screening surfaces, such as punched plate, tensioned woven wire, polyurethane or rubber mats, plug-in polyurethane panels, or wedge wire panels.
design
exporters
globally
india
linear
manufacturers
motion
sale
screens
suppliers
vibrating
vibratory